Beginning Monday, July 12, the Legislative Assembly Service is pleased to welcome visitors back inside the Legislative Building for tours.
We are offering free public tours 7 days a week, in English and French. Tours begin every 30 minutes from 9:00 a.m. to 4:30 p.m.
Each tour has a maximum of 15 people, and visitors are accommodated on a first come, first served basis. All visitors to the Legislative Building are screened by security before entering, and bags and liquids are not permitted.
Monday to Friday, visitors enter through the Legislative Building's main front doors. On weekends and holidays, visitors enter through the Prince of Wales door, which is immediately west of the main entrance.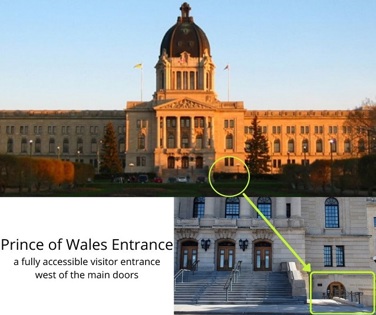 To book a group tour (maximum 15 people), fill out this form.